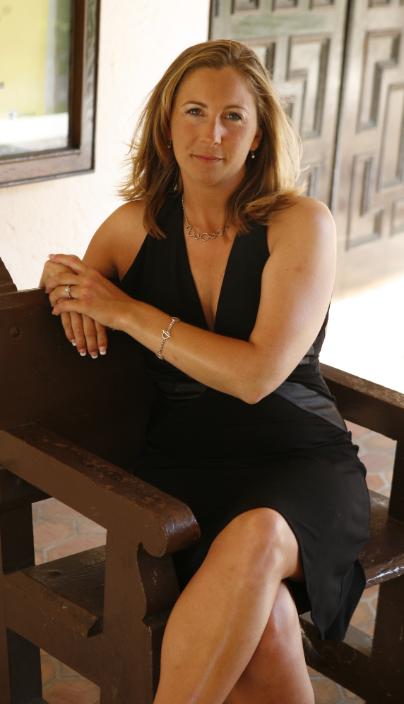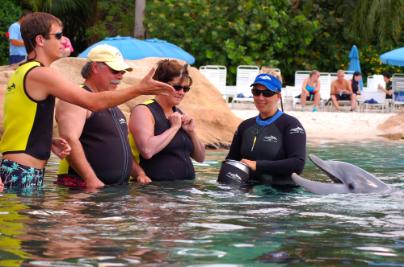 Jessica Tempel has worked with a wide variety of animals for more than 15 years. She started her education working with reptiles, macaws and big cats. From there, Jessica continued her experience with primates, including raising Lemurs, black bears, birds of prey and small mammals. In 2001, she was accepted into Moorpark College's Exotic Animal Training and Maintenance Program (EATM). Based in CA., EATM is an extremely intense program that educates students in all aspects of the animal industry. While attending college, Jessica was immersed in over 100 credit hour courses, as well as the routine care and health of the programs resident animals. While maintaining a 3.8 gpa, Jessica also was responsible for training and caring for a variety of avian species, hoofstock and ruminant animals, large carnivores and primates. In 2003, she graduated with three different degrees including, Animal Training and Behavior, Wildlife Education and Veterinarian Skills.
After returning to FL, Jessica started her professional career at Sea Worlds Discovery Cove as an Animal Trainer providing quality guest interactions with Atlantic Bottle-nosed Dolphins. Working her way up to Senior Animal Trainer, Jessica's responsibilities increased allowing her to gain experience. This included supervising the interactions as a safety trainer, mentoring new staff members, facilitating and recording all 48 dolphins weights and measurements. All the while, she still incorporated her duties for training adult, juvenile and calf dolphins and providing interactions with the guest at the park.
During her employment with Discovery Cove, Jessica created Show and Tails, LLC. This gave her the opportunity to gain even more experience managing her own business and to share her passion to educate the public about wildlife. Jessica rescued all of the ambassador animals, most of which she raised from infants. These animals included raccoons, macaws, reptiles, squirrels, a mallard duck, degu's and a rabbit. Jessica's mission for Show and Tails was to educate the public on the importance of wildlife and conservation of the environment.
In 2010, Jessica became a mother and decided to concentrate on her growing family. However, in 2011, her passion to educate the public and help both people and animals overcame her. She then started Don't Shoot Your Dog, LLC. where she could still have the opportunity to do what she loved but still maintain her responsibilities at home. Jessica created Don't Shoot Your Dog, LLC with the mission to help pet owners understand their pets behaviors while educating them on the proper psychological training.
With the unique instruction of Jessica's training combined with her extensive knowledge of animal behavior, you will not only gain an insight to why your pet exhibits particular behaviors but, you will also know how to correct it and extinguish it forever.